Stephen M. Dickey
---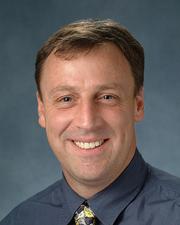 Professor - Slavic and Eurasian Languages & Literatures, Slavic Languages & Literatures
Contact Info
Wescoe Hall, 2134
1445 Jayhawk Boulevard
Lawrence, KS 66045
---
Biography
—
Comparative Slavic verbal aspect, Slavic semantics and syntax
Research
—
Research Interests
Slavic Verbal Aspect
Slavic Verbal Categories
Cognitive Linguistics
Grammaticalization
Language Contact
Teaching
—
Teaching Interests
Bosnian/Croatian/Serbian Language
Slavic Linguistics
Selected Publications
—
Jergović, Miljenko. The Walnut Mansion. Books. Yale University Press, 2015.
Dickey, Stephen M. "Outline of a Comparative Analysis of the Development of the Imperfective General-Factual in Slavic." Journal Articles. Verbal Aspect: Grammatical Meaning and Context, March 22, 2015, 179–195.
Dickey, Stephen M., and Mateusz-Milan Stanojević. "'Back-Door Grounding in Two Unauxiliated Preterit Constructions in Croatian: The Auxiliation of the Compound Preterit from an Accessibility Perspective.'" Journal Articles, Revising to Resubmit/In Review.