Martin Nedbal
---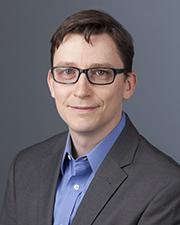 Biography
—
Martin Nedbal is Associate Professor of Musicology and a faculty affiliate of the Center for Russian, East European, and Eurasian Studies at the University of Kansas. His research focuses on German and Czech music, especially opera, in the eighteenth and nineteenth centuries. His book, "Morality and Viennese Opera in the Age of Mozart and Beethoven," was published in 2017 by Routledge. He is also the author of "The Published Theoretical Works of Leoš Janáček" (Editio Janáček, 2020).

Nedbal has published widely on the subjects of morality, censorship, and constructions of national identity in the operas of Mozart and Beethoven. His Mozart-related articles appeared in 19th-Century Music, Opera Quarterly, Acta Musicologica, Divadelní revue (Czech Theater Review), Newsletter of the Mozart Society of America, the database Mozart: New Documents, and the Oxford Handbook of Music Censorship. His articles on Beethoven's "Fidelio" appeared in The Musical Quarterly and Ars Lyrica. He has also contributed to the Cambridge Haydn Encyclopedia.

Nedbal's research also focuses on Czech opera, especially the works of Smetana and Dvořák, and on German music and musicology in Prague. His work about these subjects has been published in Current Musicology, Journal of Musicological Research, Music and Politics, and Hudební věda.

Nedbal's current projects focus on nationalism and the reception of eighteenth-century opera in nineteenth-century Prague and the history of German musical cultures in Bohemia.

Prior to his appointment at the University of Kansas, Nedbal worked at the University of Arkansas for seven years and received his Ph.D. in historical musicology from the Eastman School of Music in 2009.
Education
—
Musicology, Eastman School of Music, University of Rochester, 2009, Rochester, NY
Clarinet Performance, Syracuse University, 2004, Syracuse, NY
German and Russian Studies, Hamilton College, 2002, Clinton, NY
Research
—
Research interests:
Mozart's Operas
Beethoven
Czech Music
Nationalism
Teaching
—
Teaching interests:
Classical and Romantic Music
Opera History
Music and Politics <br>
Selected Presentations
—
Nedbal, M. (11/11/2017). Building the National Opera Museum: Czech Approaches to Don Giovanni and Così fan tutte in Early Nineteenth-Century Prague. Annual Meeting of the American Musicological Society. Rochester, NY
Nedbal, M. (10/21/2017). Eighteenth-Century Opera and Modern Nationalism: Angelo Neumann, Gustav Mahler, and the 1887 Don Giovanni Centennial in Prague. Seventh Biennial Meeting of the Mozart Society of America. London, ON
Nedbal, M. (9/16/2017). Czech Political Debates of the 1860s and the Representation of the Middle Ages in Smetana's The Brandenburgers in Bohemia. Mid-America Medieval Association's 41st Annual Conference. Kansas City, MO
Nedbal, M. (7/7/2017). Building the National Opera Museum: Czech Approaches to Don Giovanni and Così fan tutte in Early Nineteenth-Century Prague. Second Transnational Opera Studies Conference. Bern, Switzerland
Nedbal, M. (6/20/2017). The Politics of Operatic Autonomy: Don Giovanni at Prague's Estates Theater 1787-1887. Opera's Canonic Entanglements, International Conference. Český Krumlov, Czech Republic
Nedbal, M. (5/27/2017). Dialogic Complexities of Censorship in Viennese Adaptation of Don Giovanni and Così fan tutte, 1798-1804. Interdisziplinäre und internationale Tagung LiTheS. Graz, Austria
Nedbal, M. (11/4/2016 - 11/4/2016). Building the National Opera Museum: Mozart in Nineteenth-Century Prague. Mozart Society of America's 20th Anniversary Study Session, Annual Meeting of the American Musicological Society. Vancouver, BC
Nedbal, M. (8/7/2016 - 8/7/2016). Mozart and Da Ponte for Czechs and Germans: Così fan tutte in Prague, 1791-1831. Mozart Society of America's Panel Session at the Mostly Mozart Festival. Lincoln Center, New York City
Nedbal, M. (5/20/2016 - 5/20/2016). Censoring the Harem: 'Handkerchief' Moments in Eighteenth-Century Viennese Operas. Das Serail (1778) by Joseph Friebert in Historical, Socio-Political, and Cultural Context(s). Universität Mozarteum Salzburg