Jonathan Perkins
---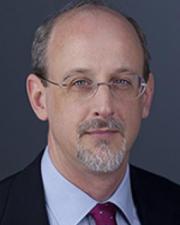 Contact Info
Wescoe Hall, Rm. 4072
1445 Jayhawk Boulevard
Lawrence, KS 66045
---
Biography
—
Jonathan joined EGARC in the summer of 1999 and has held a variety of positions in the unit, including Associate Director (2001-2007).  He received his B.A. in Russian and Soviet Area Studies from Middlebury College, and his M.A. and Ph.D. in Slavic Languages and Literatures from the University of Kansas. He has taught Russian at all levels, in addition to teaching courses in Russian culture, Slavic folklore and instructional technology.
Selected Publications
—
Redefining the Russian Fantastic Tale (1825-1842): An Analysis of Mikhail Zagoskin's Evening on the Khopyor. Defended 2006 (Co-chairs: Maria Carlson and Stephen J. Parker).