F. Michael Wuthrich
---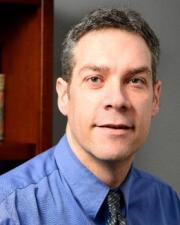 Contact Info
Bailey Hall, Rm. 214
1440 Jayhawk Boulevard
Lawrence, KS 66045
---
Biography
—
Ph.D., Bilkent 2011
Research Areas: Electoral politics of the Middle East, with particular expertise in Turkey, Comparative Politics, Interaction of religion, nationalism and politics, Social and Cultural Theory and Politics
Countries: Turkey
Languages: Turkish, German
Mike Wuthrich is a Visiting Assistant Professor and Academic Director of Global & International Studies Academic Programs in the Center for Global and International Studies. He received his PhD in Political Science from Bilkent University in Ankara, Turkey in 2011.  His interests are Middle East politics, parties and party systems, electoral behavior, religion, and nationalism. After nine years of living and working in Turkey, he has developed a particular interest in all things Turkish, particularly those related to politics, society and culture.
Courses Recently Taught
Intro to International Politics
Intro to Comp. Politics
Intro to Global & Int'l Studies
Intro to Int'l Studies
Interdisciplinary Research Methods for Global Contexts
Nationalism & Nationalisms in Turkey
Teaching
—
Comparative Politics, Middle East Politics, Parties and Party Systems, Electoral Behavior, Religion and Politics, Nationalism and Politics
Selected Publications
—
His publications have appeared in the International Journal of Middle East Studies, Middle East Journal, Southeast European and Black Sea Studies, and Turkish Studies. His book, National Elections in Turkey: People, Politics, and the Party System was published by Syracuse University Press in 2015.