Dennis M Karney
---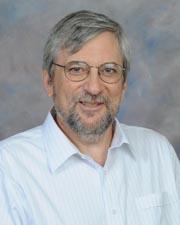 Contact Info
Capitol Federal Hall, 4187
Lawrence
1654 Naismith Drive
Lawrence, KS 66045
---
Biography
—
International Business, Organizational Change, and World Class Operations
Teaching
Teaching Innovations
• Co-designer and Lead Teacher of the Global Research Integrative Project Class, a team taught, 8 credit class focused on a world industry and an area of world. Offered 4 times since 2003. Lead abroad portions to Germany twice on automobiles and China once on light trucks.
• Designed and Lead (2000-6) the MBA study course in France over spring break. Course is jointly delivered with ESC-Clermont with a focus on European Business Practices. A significant team project is included with teams composed of students from both schools with students from 5-15 countries.
• Co-designed and Co-lead the initial MBA summer study tour to China in 2002.
• Designed for Zhongnan University an intensive 4 day EMBA class on World Class Operations. Delivered in summer at multiple sites throughout China since 2004.
• Co-designed and taught (1995-2002, 2006-7 & 2009-11) in the International Week at ESC-Clermont. During week, all students (400+) take an intense class for 4 days taught in a language other than French by a Business professional from a foreign country. Typical class size is 20-30 students with professionals typically from Europe or the Americas.
• Designed (1985-97) and Delivered (through 2003) seven new courses in the area of operations management, quality management and manufacturing strategy. Initially hired to introduce operations management into both graduate and undergraduate curriculum.
Courses Taught
• Undergraduate: International Business, International Management, Customer-Focused Operations, and Business, Culture & Society in Europe.
• Graduate: International Business, Managing in a Global Environment, Global Research Integrative Project, Operations Management, and Managing Change.
• Executive: World Class Operations for Executives (in China), and Total Quality Management.
Teaching Interests
International business
World class operations
Organizational change
Research
Professional & Grant Experience
• Serve as a subject matter expert on East-West cultural differences for the University of Foreign Military and Cultural Studies (UFMCS) at Fort Leavenworth (2011 – present).
• Center for International Business, Education and Research Associate Faculty Director (spring 2002-fall 2006), Co-PI of Title VI grant (fall 2002-summer 2006), and leader of several key curricular and outreach initiatives.
• Significant professional time in France, China, Ukraine & Germany. Developmental time in Russia, Czech Republic, Bulgaria & Turkey.
• Chief consultant to KU Med Center leadership team on improvement and change efforts on both medical campuses (1994-1998).
• Co-designed and delivered with three colleagues various 1-5 day management development classes focused on Total Quality Management. Over 200 seminar days delivered (1988-1996).
• Assisted numerous regional and national organizations in both manufacturing and services with improvement efforts. Designed customized improvement strategies for over a dozen organizations, serving as lead transformational consultant for six of them.