Dennis Christilles
---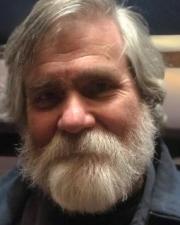 Associate Professor - Theatre
Contact Info
Murphy Hall, 317
1530 Naismith Drive
Lawrence, KS 66045
---
Biography
—
Professor Christilles has been a member of the faculty at KU since 1994. Among his design credits are the set and lights for Jesus Christ Superstar, West Side Story, Othello, Abide With Me, Ghosts, The Illusion, The Singular Life of Albert Nobbs, The Trojan Women, A Midsummer Night's Dream, The Women of Trachis, Iphigenia in Taurus, The Birds, and As You Like It.
Among his directing credits are Tango, Jumpers, Glass Menagerie, Imaginary Invalid,The Cherry Orchard, A Midsummer Night's Dream, and Jungalbook (for which he also designed the set, costumes, puppets, and masks). His area of interest is in both Classical and Contemporary Greek Theatre.
He is the Artistic Director of the University Theatre, the program director for the KU Summer Theatre in Greece study abroad program, and the Theatre and Art in Prague study abroad program.
Christilles is a 1975 graduate of the American Academy of Dramatic Arts. He received his B.F.A. in Directing from Southwest Texas State University in 1979 and his M.A from Southwest Texas State University in 1981. In 1990 he received his Ph.D. from The University of Kansas.
Research
—
Research Interests
Scenic Design

Lighting Design

Greek Drama

Adaptation
Teaching
—
Teaching Interests
Scenography

Practicum

Popular Culture

Greek Theatre
Creative Works
—
The Doll's House. Henrik Ibsen. Crafton-Preyer Theatre, Murphy Hall. Lawrence, KS. 9/1/2015 - 12/31/2015
The Mousetrap. Agatha Christie. Inge Theatre, The University of Kansas. Lawrence, KS. 5/15/2015 - 8/31/2015
The Marriage of Figaro. Mozart. Crafton-Preyer Theatre, Murphy Hall. Lawrence, KS. 1/15/2015 - 4/30/2015